Is the Apex NinjaTrader Toolkit compatible with Tradovate?
It is compatible with NinjaTrader connecting to Tradovate but the indicators are not available in the Tradovate platform (Desktop, Web, Mobile, Tablet). ONLY on NinjaTrader.
ATTENTION
If you are getting the following error message (see screen shot)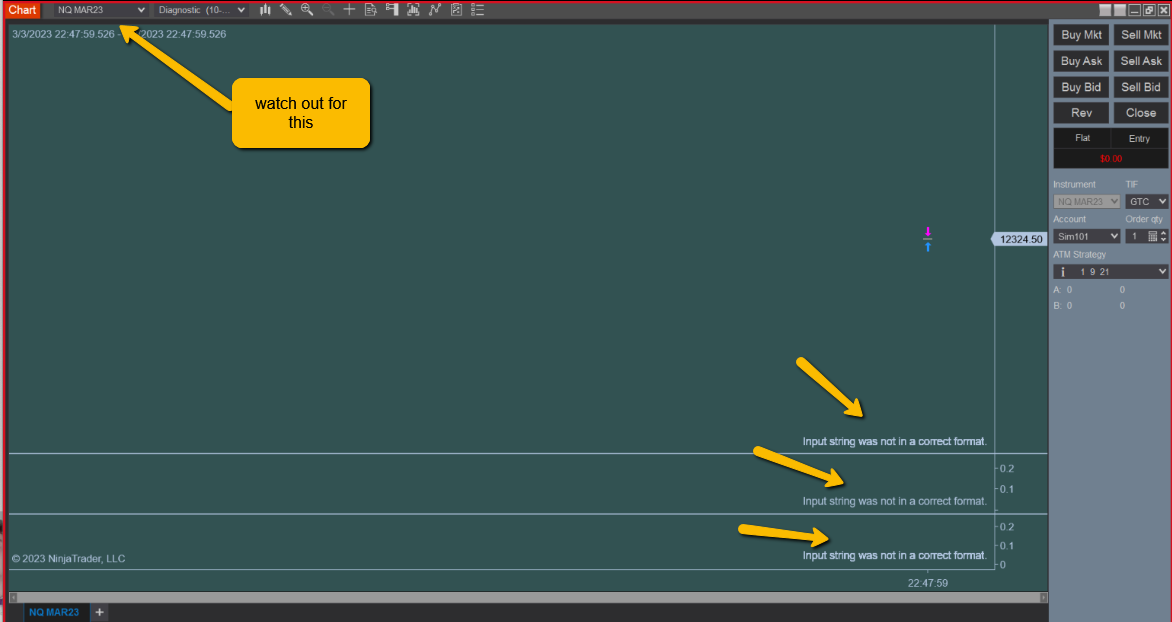 "Input string was not in a correct format"
Please do the following:
Adjust your settings on the user interface
Settings - Preferences - Symbology Display Style
Change it to NUMERIC and save the changes. Restart the application.
For any further assistance needed in regards to the toolkit, please contact apexinvesting.com about their product.