How to manage my risk - Rithmic
Make sure to use the correct criteria to set it up properly, we can't be held responsible if this is not set up correctly by the trader!!!!!
We don't have any further information, for additional questions please contact Rithmic customer support
1) Open RTrader Pro
2) Click on trader panel
3) Right click on the account you want to configure
4) Select one of auto liquidate criteria
5) Choose
trailing minimum account balance
see screenshot below
It works as a daily trailing loss.
Example Your max daily loss being 1,000. You make $2,000. Then your account goes down to +1,000. Your account is auto liquidated.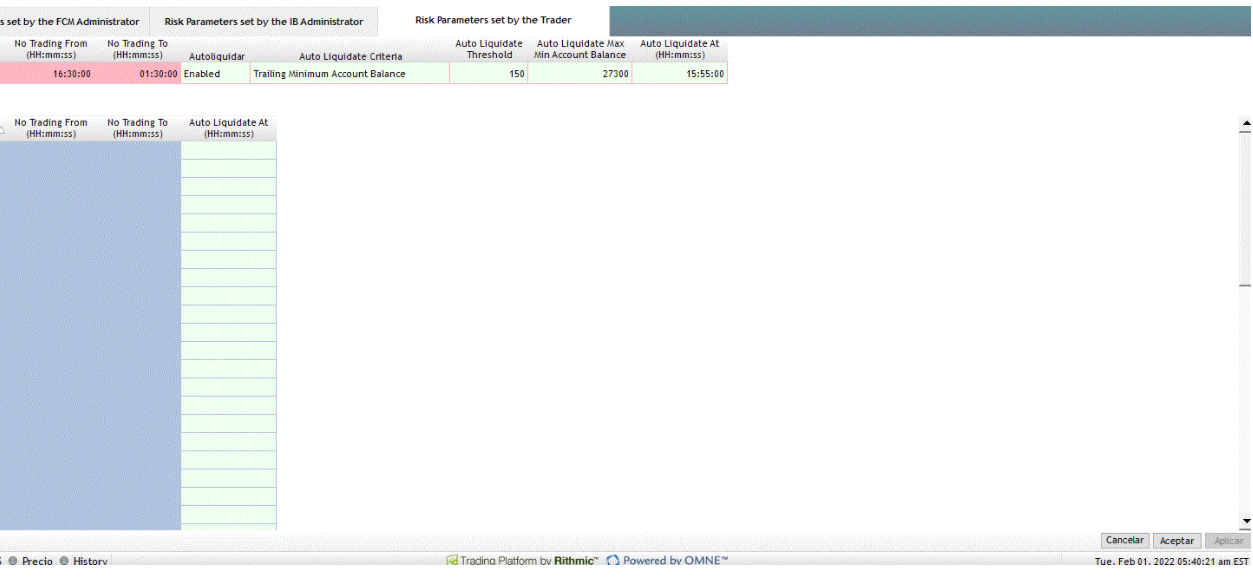 Make sure to use the correct criteria to set it up properly, we can't be held responsible if this is not set up correctly by the trader
Some more information on auto liquidation criteria provided below: