Connection guide for WealthCharts
Connecting WealthCharts to Rithmic for trading Apex Trader Funding evaluation or PA Accounts:
Step-by-Step Video
Step-by-Step
1. Open your browser and goto: https://wealthcharts.com then click on the "Login" menu item

2. Enter your WealthCharts user name and password and click "Log In", or Click on the "Sign Up" link to create and account.

3. Once the platform has loaded click on the three horizontal bars in the top left hand corner of the window.

4. From the menu, click on the "Trading" menu item
5. Once the items in the trading menu appear, click on the blue button labled "Link Broker/Data Source"


6. In the dialog box that comes up click on the "Select Source" drop down (the little arrow pointing down)
7. Choose "Rithmic" from the List

8. In the next dialog box click on the down arrow next to "Select Gateway" and in most case choose "Chicago". Select it by clicking on it.
If you live in a country besides the United States you can try one of the other cities nearer to you.

9. Next click on the "Select System" down arrow then look for and choose "Apex".
DO NOT CHOOSE "Rithmic Paper Trader", "Rithmic O1" OR ANY OTHER OPTION THIS IS EXTREMELY IMPORTANT!!!! IF YOU DO NOT CHOOSE APEX, YOU WILL BE UNABLE TO ACCESS YOUR APEX TRADING ACCOUNTS (APEX-????-?? and PA-APEX-????-??)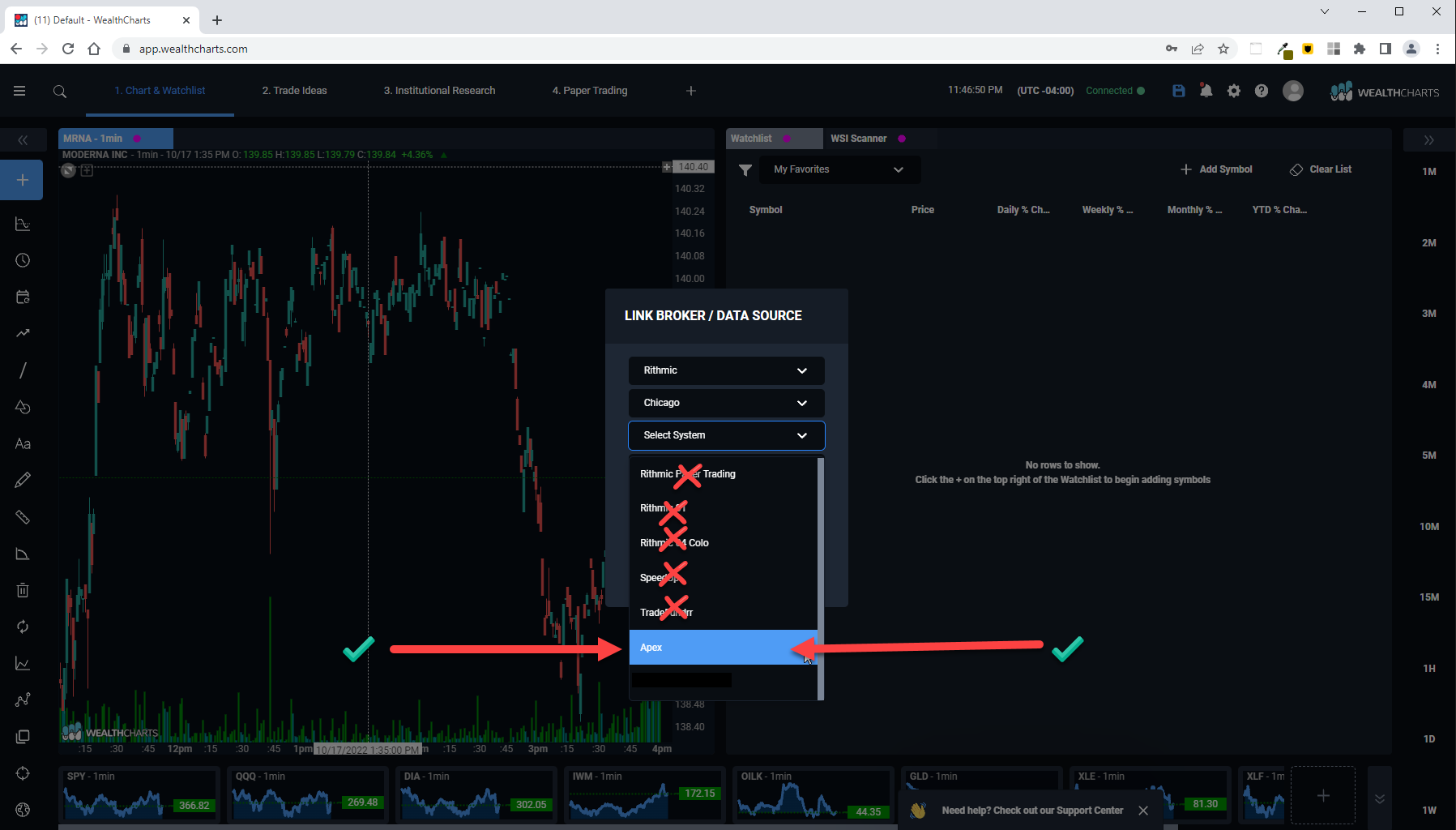 10. In the next box with the icon of the person next to it enter your RITHMIC user name in that box and
in the next box with the key next to it enter your RITHMIC password (both can be found on Apex Trader Funding website on the Trader Dashboard page or in the welcome email you received when you signed up for your Rithmic trading account)
11. After all of those items have selected and entered press the blue "Login" button

12. If your login is successful, you will have one more blank drop down box to fill in, click on the down arrow and chose the Apex Trader Funding account you would like to trade in WealthCharts with, click the account and you're done.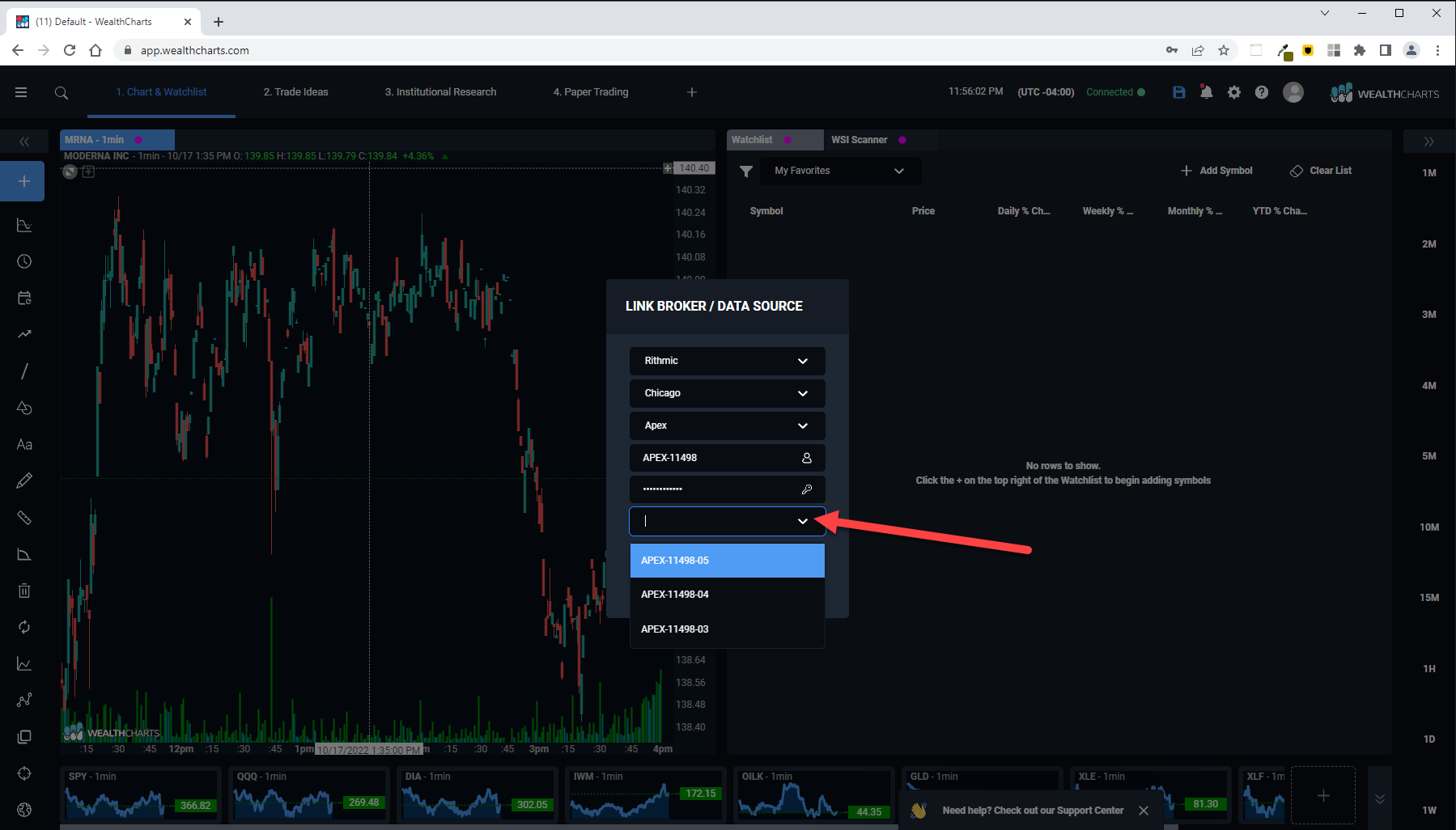 13. If you have filled everything out correctly you will see "Apex Chicago" and "Connected" on the top WealthCharts information bar about 3/4 of the way on the right.

14. Refer to WealthCharts documentation for setting up the rest of your work space.